5 Quick Kids' Closet Organization Ideas to start the school year off strong!
This post may contain affiliate links · This blog generates income via ads
Need some organization ideas for your kids' closets? These 5 quick closet organization ideas will help make your child's closet more functional and organized so you're ready for the new school year ahead!
My 12 year old daughter and I recently purged and organized her bedroom closet. Let me tell you – it was a project that was LONG overdue!
Watch my YouTube video to see this closet organization BEFORE and AFTER:
Today's blog post is in collaboration with some of my favourite blogging friends. After you check out my Fall organizing idea, make sure to visit their organization ideas linked at the bottom of this post!
Here are 5 simple kids' closet organization ideas I used in this makeover
Do the purge together
If you child's closet is in desperate need of a makeover, the best thing you can do is take absolutely everything out of it. Put aside some time with your child that you can go through each item together and decide if it needs to be donated, recycled/trashed or kept. My daughter and I found many things in her closet that she hadn't even touched for years! After going through everything, she had so much more room.
IKEA hack for more closet storage space
Consider using an IKEA Kallax shelf unit or narrower Pax wardrobe unit to help organize the closet. You can place one in the center of the closet and add shelves or drawers (if you choose the Pax). Then, mount rods and shelves on either side. In my daughter's closet, we used a narrow Pax unit and added shelves. Then, I mounted some clothing rods and floating shelves on either side of the unit.
Baskets, baskets and more baskets!
Take a trip to your favourite storage solutions store (I love HomeSense) and buy some baskets for your closet shelves. Don't forget to measure the inside width of your shelf, and bring your measuring tape along to measure potential baskets and bins. Baskets help corral like items together, and will help make the closet look more clean and organized.
Add labels to keep things in their place
Adding labels to baskets and bins will help both you and your child create a place for all the closet items, and help maintain organization. Create a label for each category of items you want to put in each bin, and make them easy to read. I like to use my Cricut to create beautiful labels – you can find out how I make them right here.
Don't forget to leave some room in the closet!
Finally, try not to pack you child's closet absolutely full of things. Leave some blank space so that the closet doesn't feel cluttered, and so that your child has space to add new items when they need them. In my daughter's closet, we got rid of so many things that she now has a ton of extra space. She has some clothing in her dresser, and some in her closet with lots of room to spare.
Now tell me: Do you have any kids' closets that are in dire need of organization? Which tip do you think you'll try?
Now it's time for some more Fall organization ideas from my blogging friends!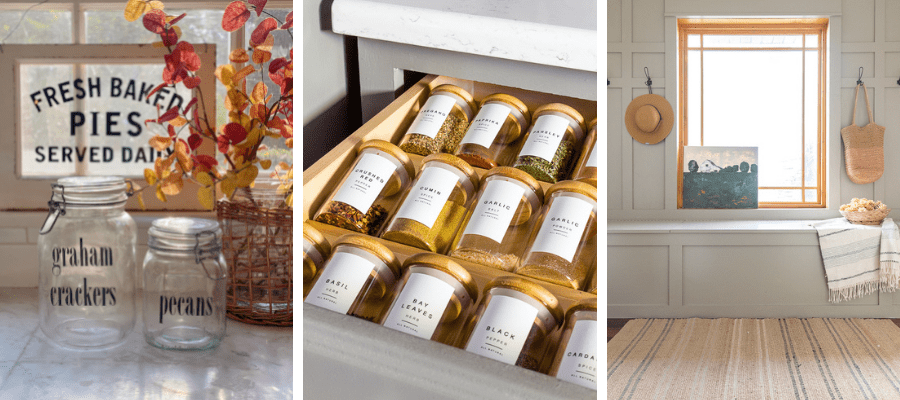 Organizational Tips and Some Fun Ideas to Enhance the Items in Your Pantry! // My 100 Year Old Home
Spice Drawer Organization Tips // Inspiration For Moms
10 Organizing Tips to Help You Tackle Fall // Twelve On Main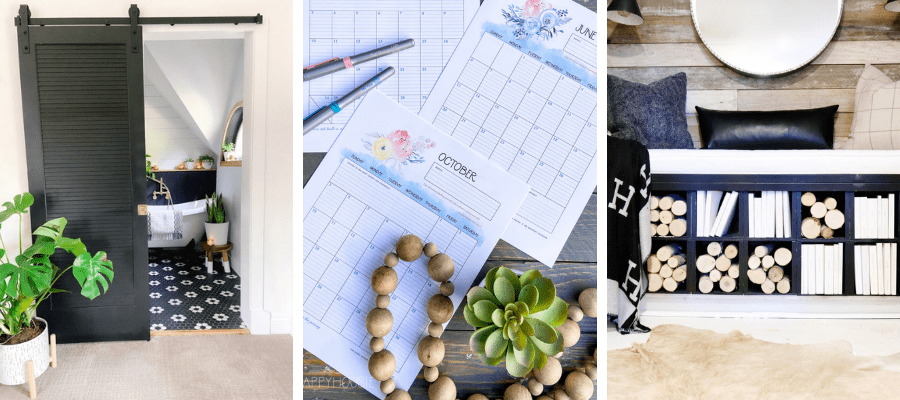 A Small Bathroom That's Big On Organization // Tatertots & Jello
Free Printable Family Planner Academic Year Calendar // The Happy Housie
Don't Judge A Book By It's Cover // My Sweet Savannah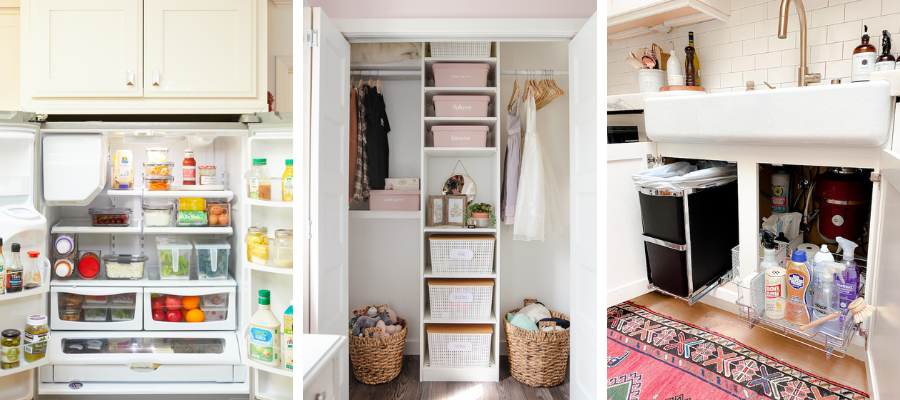 How to Organize a French Door Refrigerator // Happy Happy Nester
5 Quick Kids' Closet Organization Ideas to Start The School Year Off Strong! // The DIY Mommy
Under Kitchen Sink Organization Ideas // Modern Glam
PIN ME: