I've been busy as a bee working on our Christmas decor this year. Next week, I'm hosting the Christmas edition of the Canadian Bloggers Home Tour and I simply can't wait! This is when a group of Canadian bloggers opens up our virtual doors to you and gives you a tour of our holiday homes. I'm *almost* done my decorating and photos (it always takes so much longer than planned - especially with three little ones that love to "help"), but for now I thought I'd give you a little preview and rave about a few things I found at Tiny Prints.
Here's a teeny peek at one of our new sofas from The Brick (more about those in my Christmas tour post!) decked in a gorgeously soft monogrammed herringbone throw I found at Tiny Prints. I love this combo of the off white with the red initial. I brought back a little red into this year's holiday decor, and the girls and I are loving it.
Isn't this the cutest pillow?! I've had it customized with "The Dennis Family" in the bottom right corner.
This red snowflake pillow is also from Tiny Prints and it can be customized with your family name as well. (This is our master bed all dressed up for Christmas - I just want to jump right in! Well, after I drink that coffee.)
I also grabbed this red buffalo plaid pillow and had a "D" printed on it. You can see it in my winter wall hanging post.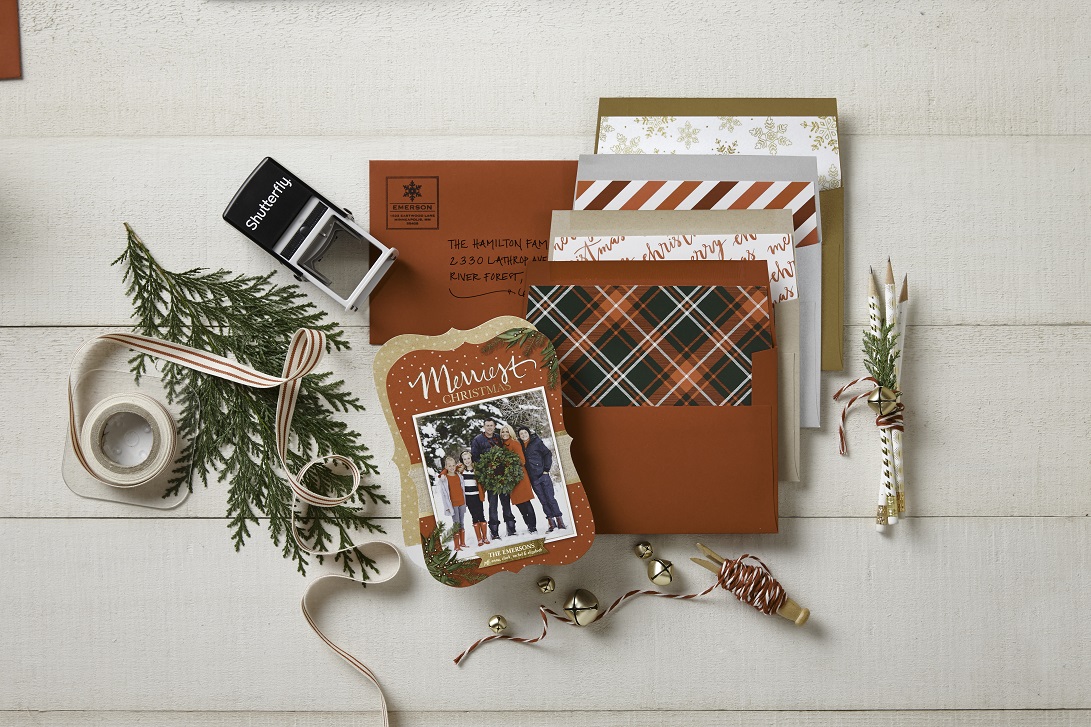 We also ordered our Christmas cards this year from Tiny Prints, and they're 40% off right now! (Ours are exactly the same as the ones pictured below - I'll share a photo of them closer to Christmas!)
Happy Black Friday shopping, friends! Have a wonderful weekend and I can't wait to share more Christmas-y fun with you next week.
Disclaimer: This post contains affiliate links. Thanks for supporting TheDIYMommy.com!